King Cobra Show and Exotic Animals Tour!
Private Car
Chiang Mai
This trip starts from Chiang Mai Thailand, take about 40 mins drive and the show takes around 40-60 mins. You can touch a big python over there and enjoy the show as in pictures!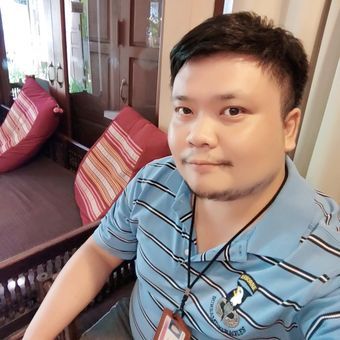 FAQ
Because you will have a good service with good tour guide and this price is very special because it includes everything, you do not have to pay more.
This trip is very special as you will see local king cobras with an amazing show with a good taxi service.
The special things of this trip is that you can touch animals that you've never done before like python, scorpion and iguana!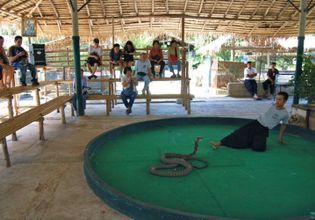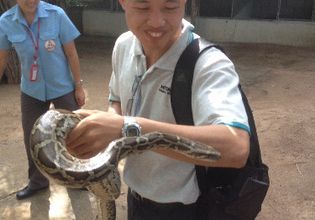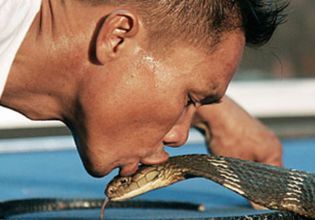 Itinerary
Meet up at our meeting point
- Airport (Chiang Mai International Airport)
- Hotel lobby (in Chiang Mai area)
We will have lunch (All you can eat!) at Tiger Kingdom. You will enjoy Thai food and western food while watching Tiger life.
We will stop at a handicraft village(if you would like) to seeing Thai silk, Jewelry and Silver for free of charge.
Price condition
Meals are included. (Note that alcohol is excluded).
Transportation fares are included.
Admission fees are included.
Meeting point
- Chiang Mai International Airport

- Hotel Pickup in Chiang Mai Area


Ranjani
Picturesque, flexible, fun
Sakon was excellent about getting in touch about the trip. He was very punctual and took us to the described sights and more. He was flexible and gave us time to walk around the sights. He was very knowlegeable and friendly. We would be very happy to take a tour with Sakon again...and likely will when we return to Chiang Mai :)

Logan
More like chauffeur than tour guide
First of all, the admission fee is not included unlike advertisement. We had to pay entrance fee at white temple and Singha park.

It was more of hiring chauffeur instead of tour guide. No actual guide given other than drop off at attraction and told come back in an hour or so.

No part of tour is pre organised. Had to ride bike for 10km at Singha park as shuttle bus ticket is sold out whereas where were multiple opportunities to advise us to pre purchase it.

The silver lining is puncuation and language proficiency.


Ellie
Sakon is a professional and warmhearted guide, has a lot of knowledge on the history of ancient Lanna. Great experience! + 9 more travelers have enjoyed the local experience with Sakon
Load more