A Day to Explore Elephant Life Experiences
Private Car
Chiang Mai
Hello, from us Elephant Keeper family, we would like to make your Elephant trip will be Wonderful. We are different from the others because it isn't just have fun but you still learn and understand Life of Elephants!
FAQ
Honestly in recently Chiang Mai there is a lot of Elephant camp but why us? because here we love, and respect to our Elephants like we are family not just animals. We would give your surprise experiences including true information of elephant.
Things to prepare for the trip
1. Towel 2. mosquito spay 3.Please let's us know what food you allergy 3. Love and Kind heart of human to our Elephants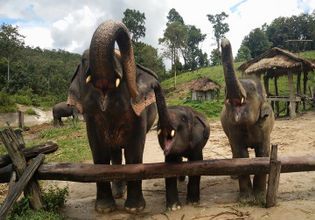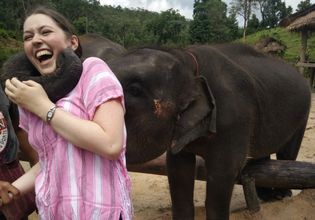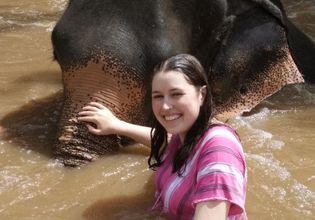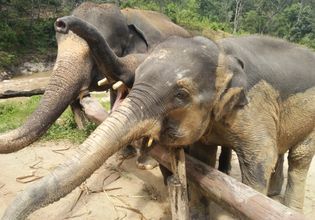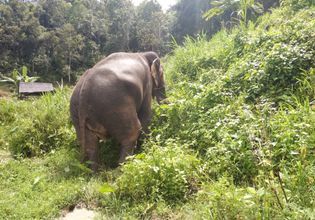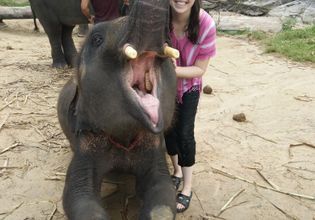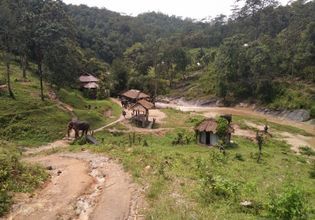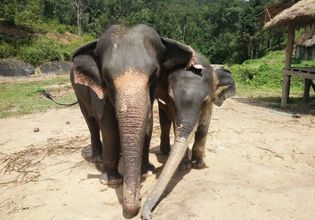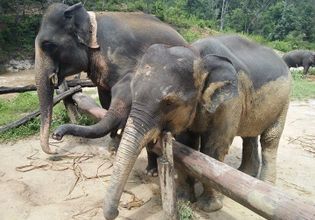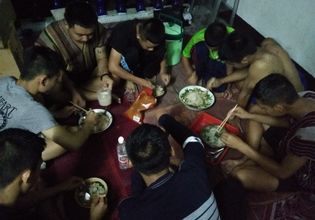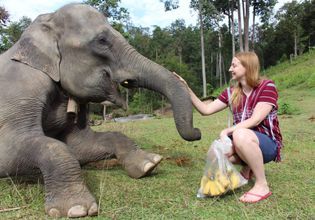 Itinerary
Arrive in Local Market at Ban Kad area
Small. Explain and show you about some local ingredients.
Arrive in our Elephant Camp!
Let's make new friends with our lovely elephants by feed them with banana and sugar cane.
Change your clothes to Karean clothing to make elephants think you are elephant keeper
and summarize information about the elephant life.
Play and enjoy good time with our elephants like you are an elephant keeper.
Learn and let them free in the nature.
Walk with them and Dirty time is coming!
Enjoy mud spa together with our elephants.
Walk though the Waterfall and take a bath for them. Enjoy elephant spring water from their trunk.
Say goodbye to Elephant get ready to go Garden house
Time to prepare and enjoy your lunch with local food by yourself in the garden house
Let's talking with each other and answer questions
and visit Farm from us such as Orchid , Passion fruits , Chicken , Pig and Cow
get ready check everything fine and going to visit Karen village , Local village and people
going to Hidden Temple !!! special just for lovely guest who come to visit our program this temple it will not show in any program of tourism
you could see the view of village in forest and 1000 years of Lord Buddha image
Arrive to your Hotel. We hope to see you again next time
Price condition
Meals are included. (Note that alcohol is excluded)
Transportation fares are included.
Admission fees are included.
Extra expense you should prepare
Feel free go give some tips to Elephants Keeper if you think they might get it after service
Meeting point
- Hotel Pickup in Chiang Mai Area Veronika Jasvin
Beautiful unforgettable grateful
This experience is the best,so grateful I found this. Amazing views and beautiful souls. I will be back to the village. God bless you all

Tanya
Fantastic day!
I can't say enough good things about this experience. Our two guides, Nedda and Bom were so nice and did a great job. This is way more than an elephant experience and just that part was worth the cost. We spent the morning feeding and hanging out with the elephants. They are very obviously well taken care of and loved. Then we visited a local village and learned about life there. We learned how to make a local dish and had a fantastic lunch in the most picturesque setting. We visited a temple and a waterfall. It was a full day of enjoyment but in a very laid back way. This was a fantastic day for us and our two teenagers. + 28 more travelers have enjoyed the local experience with Jakkaphan
Load more