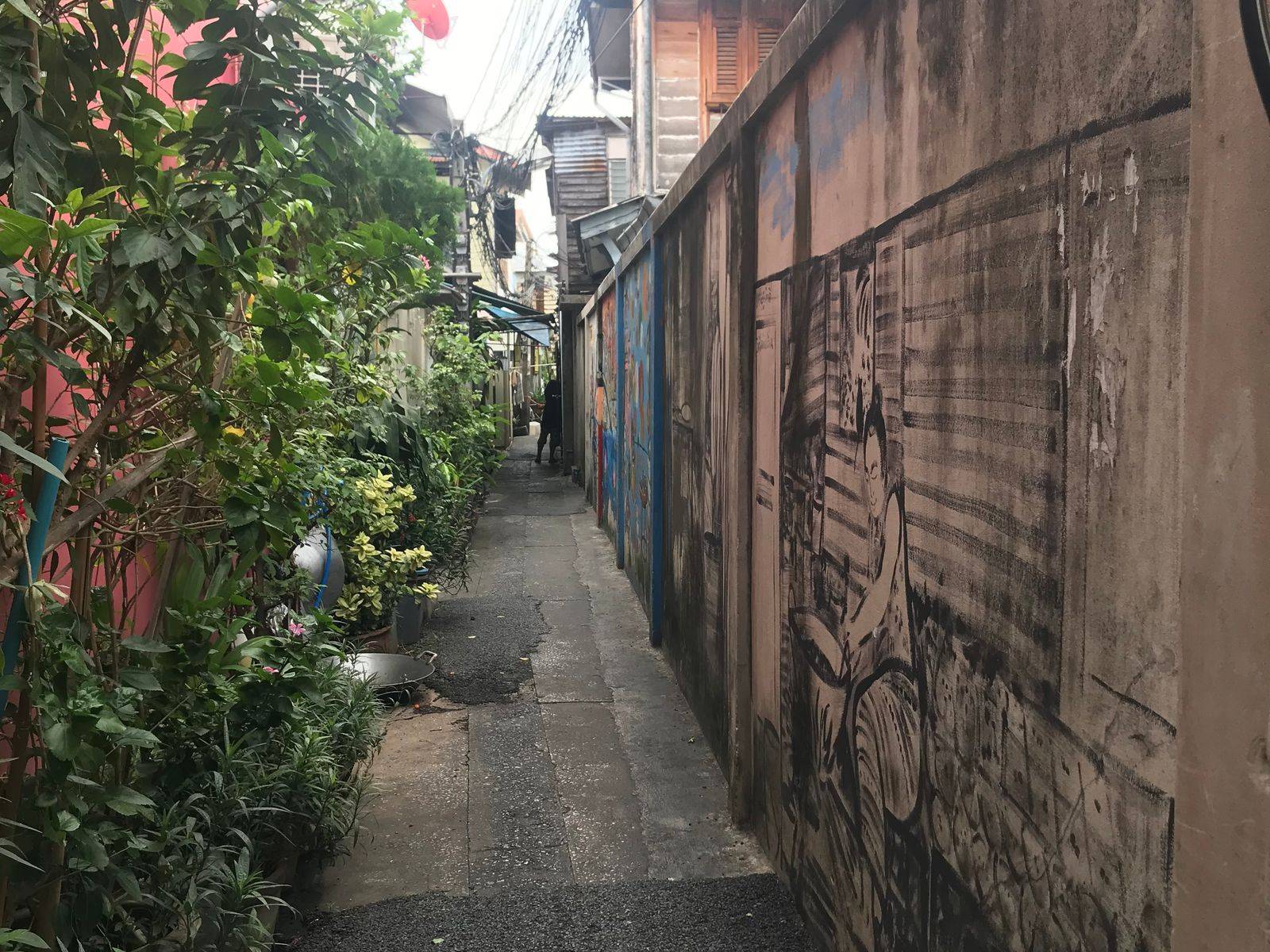 Bangkok Walking Tour: Original Bangkok Riverside Walk of Thonburi
---
Every time I ask a traveler Most of them will know Bangkok in the city with high buildings and Wat Phra Kaew,Wat Pho,Wat Arun. They never know that the other side of the river has beautiful temples and places to visit. That is the result I want to go
---
itinerary
09:00
Meet up at BTS Station (Saphan Taksin)
09:30
***We can start the time you choose***
We will take a Express boat from Saphan Taksin pier to Memorial Bridge pier (N6) and crossing a Memorial bridge ( you will see a best view from a bridge to river ) and then ready for explore Thonburi side.
10:00
We will visit Princess Mother Memorial Park and Kuan Wu Shrine. Along the way we are walking If we are lucky We found a fruitshop. I will buy some tropical fruit let you taste it such as Mangosteen, Rambutan, Longan, (It is depend on season)
11:00
We will visit Wat Phitchaya Yatikaram (Can Said It is Beautiful temple. One of Bangkok's hidden gems.)
12:00
We will visit Wat Prayunwongsawat, Enjoy feeding a turtle and fish and visit a Pagoda ( Climbing on top and go inside a Pagoda Let check it What do they have inside )
12:30
Lunch time or Coffee break at Baan Kudichin Museum (A museum hidden in the Catholic Portuguese community,) also We will visit a Church of Santa Cruz.
13:30
We will walk through Windsor House and Kuan Im Holy Mother Shrine to Wat Kalayanamit ( The huge sitting Buddha image statue.)
14:00
*** This is optional We can walk to visit Wat Arun and Do Canal tours back to Center pier. ***
Or Take a express boat back to Center pier ( Saphan Taksin pier )
---
Trip Conditions
Physical Strength Required
---
Price Conditions
Transportation fares are included.
Admission fees are included.
More details about price conditions
---
FAQs
Why this trip?
Free Complimentary drinks ,Open your eyes with other side of Bangkok,You will get more experience ,Flexible time,Not many tourists,Friendly guide,Unique and Hidden Area.
Things to prepare for the trip
Light and non-revealing clothes
Comfortable shoes
Big smiles.
---
All Countries
All Countries
Malaysia (1)
United Kingdom (1)
Excellent day tour
My wife and I booked this tour at the very last minute via WhatsApp and the booking process was very easy. 'Tommy' was on time for our 0630 hours start, meeting us in our hotel lobby. He was very personable and his English was good. We opted for the floating market and railway market tour. The whole day was well planned to avoid the rush. Tommy was very flexible with the timings of the day which allowed us to spend longer at the floating market and experience the crowds.

Mustansar H.
United Kingdom
|
July 4, 2018
Lovely, Splendid, Fulfilling
My biggest concern when booking this tour was my safety as I'm a female and I was travelling alone. I had just found out about Takemetour when I was doing extensive research regarding the best tour for solo travellers. However, after reading the Trust and Safety facts on the website I've decided to give it a go. Prayuth T. arrives earlier than expected, which was a good start. The tour went as planned. We went to the places as stated in the itinerary. It's a one on one tour so I said to him we do not have to rush as I do not have any other plans for the day. Thus, the tour's timing was really flexible and we actually stretched the time a little further. In the itinerary it says that the tour will end around 1300pm but we ended the tour around 1800pm! Nevertheless, I do not mind it, in fact I really appreciate it as he's willing to spend his time with me. I am an inquisitive person so I do asks him a lot of questions along the tour. He answered patiently and tried his best to give me the answers. We actually had a nice conversation throughout the day and we exchanged lots knowledge and information regarding various topics such as culture, religion, entertainment, nature, etc. Now I know more about Thailand and about Thai people. Prayuth T. also cares about his customer as he kept on asking if I am hungry or wanted to eat or wanted to try something new. I can see that he's giving his best to serve his clients. Prayuth T.'s FAQs were right, I did get more than I expected and he did surprises me. If I'm going to Thailand again I will definitely seek for his tours if he is available. His English is considered good for a local Thai as most Thais do not speak English. For me it's the effort that matters, not perfection. Highly recommended him.

Hafizah A.
Malaysia
|
May 7, 2018
+ 5 more travelers have enjoyed
the local experience with Prayuth