Boating & Halal Street Food in Bangkok Muslim Community
Bangkok
Boating through a peaceful Saen Sab canal in Nong Chok district where people slow living and friendly, Visit local masjid , temple and vintage market plus biggest Muslim food street shopping before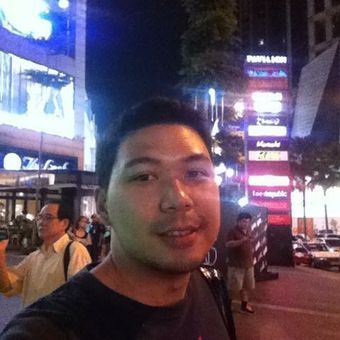 FAQ
As you know .Thailand is Buddhism country with Muslim population around 10 % .Most of them living in a far side of Bangkok which is only few travelers been there .Let's go and see this hidden gems of Bangkok
Things to prepare for the trip
Long dress or trouser (If you want to see inside masjid or temple)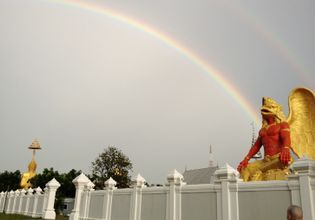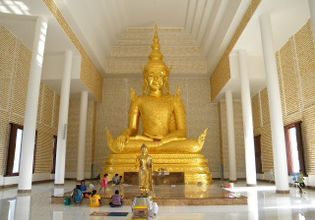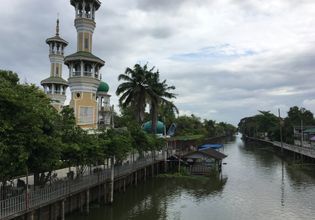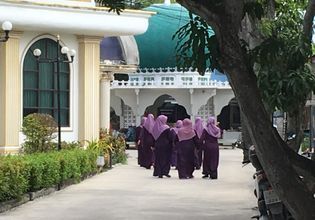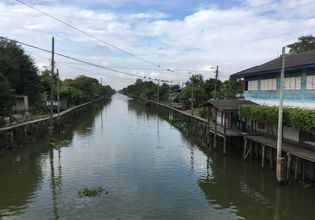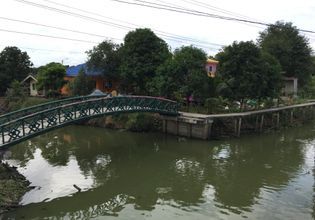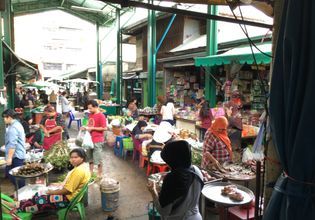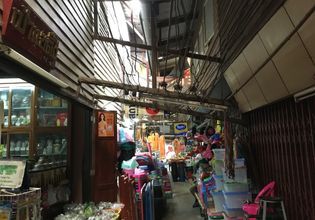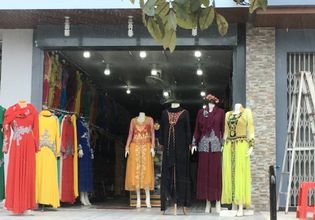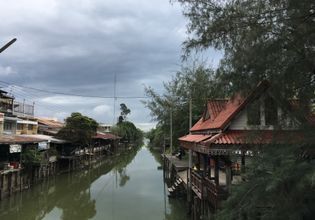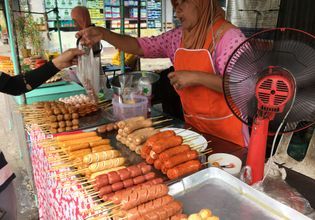 Itinerary
Meet up at our meeting point
- Airport Rail Link Station (Hua Mak Station)
- BTS Station (Phra Khanong)
Arrived Baan Koh mosque's pier then boating along the peaceful Saen Sab canal and see locals muslim life
stop over at Kamalul islam mosque .This is one of Bangkok oldest mosque and yet so beautiful .Try and shop locals famous food and products here
Back to Ban Koh mosque then head to locals restaurant for lunch
Go to Wat Prayong ( Bhudism temple) Located in a natural environment surrounded by rice fields located on the fringes of Bangkok
Stop over Nhong Chock vintage market which is more than 100 years old.You can see how Thais shopping ingredients for dinner
Arrived Minburi market the largest evening Halal food street in Bangkok .There are 1000 of menus waiting for you Enjoy !
Back to the drop points and goodbye
Price condition
Meals are included. (Note that alcohol is excluded)
Transportation fares are included.
Admission fees are included.
Meeting point
Airport Rail Link Station Shazrina
Fulfilling fun relaxed
I highly recommend this tour as it shows another side of Bangkok, the guide us very helpful and friendly and the food is just too delicious to describe! Have fun!

Aziza
AMAZING UNFORGETTABLE EXPERIENCE
Pitipong is by far the most welcoming, accommodating and friendly host and tour guide I have met. He is very knowledgeable of the area, and will show you the most hidden gems of Bangkok. He is very flexible and will customize the tour based on your interests and schedule. If you want to see Bangkok from a true local's perspective, book with Pitipong. You will even meet locals! Pitipong knows the most delicious food in Bangkok - we looked for days on our own but didn't discover the best until Pitipong took us to a small hidden gem run by a family for 20 years. Simply message him to create your special tour and unforgettable memory. I promise that you will not be disappointed.

Putri
Best tour ever
I really got a wonderful trip with my new thai friend, pitipong. This is really my best tour in my life. Forget about the guide-guest relationship, because he really offer more than that. He offer a friendship and show uniqueness of bangkok. I really enjoy travelling with him and ofcourse I will choose him again in another time. + 5 more travelers have enjoyed the local experience with Pitipong
Load more