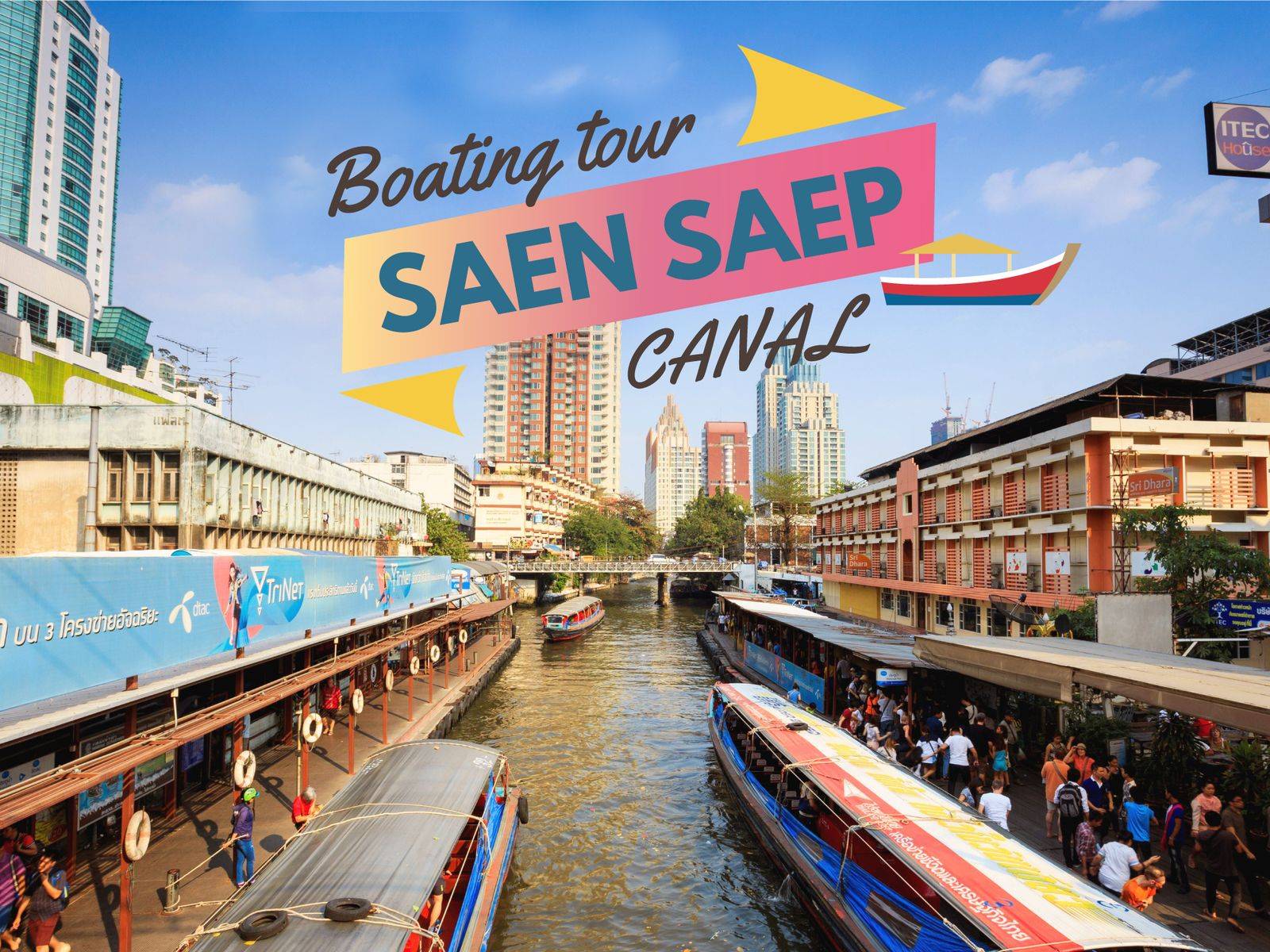 Experience the Local Commuting Boat in Khlong Saen Saep Canal & KwanReam Floating Market
---
Dear all travellers! This boating tour will be enable you to see the local The way of commuting, starting from Kwan Riam Floating Market then headed towards the inner city. Trust me, you have never seen anything like this before!
---
itinerary
09:00
Meet up at hotel lobby (in Bangkok area)
09:30
Take the boat to Kwan Riam floating market (weekend only). There are many street foods all around. Have a breakfast/take the photos/meet local & etc.(its open just weekend.but,I can bring you to real original Thais community around countryside of Bangkok
10:30
If you booked its in normal day that I can be flexible to take you guys to another place similar nearby.
For example ; vegetarian association of thailand comminity 100% pure organic food, juices ,OTOP 5 STARS PRODUCTS.& so on.
11:00
Let's go to the Thai handmade, Thai Massage learning Centre, Big Thai Amulets Market inside Deparment Store.
&Then, Walk to Bazaar Market for shopping or next station.
12:00
Well, it might be we can try foot massage here just 150 Baht per hour.
12:15
We can have a lunch here together at Food center.
13:30
Well, there have alots of Thainess style tattoo shop all around here.
So, if you like it I can waiting for you untill finished time. Then, we walk through and take the boat to the next stop about 30 mins.
14:00
Pratunam Downtown city tour. (Snacks time light meal or shopping)
15:00
Panfah pier
walk to Wat-Sraket and go up to The Golden Mt. on the top. You can see the panorama views around bangkok!
Then, walk to Banbatr Area.They have thai real Handcraft products to have a look and enjoy to Thai unique art and cultural.
16:00
Walk to the Panfah pier and take you guys back to hotel or we can go for meetup party and have a dinner together all around.
---
Trip Conditions
Vegetarian Food Available
Physical Strength Required
---
Price Conditions
Transportation fares are included.
Admission fees are included.
More details about price conditions
---
FAQs
Why this trip?
Because I think this trip will make you really excited & with my very good service will make you guys know about Bangkok history get to live and see the true Thai culture.
How local is it?
The Saen Saep canal was built by the order of King Rama III during the conflict between Siam and Annam about Cambodia. Now it becomes one of the main means of transportation for the Bangkoker to commute each day avoiding the traffic!
What makes it unique?
It's a mixture of adventure and relaxation; city exploration & massage!
Things to prepare for the trip
Well,I appreciate for your booking and really hope to service u soon with my pleasure.
However, please wear sport clothes that day because it's gonna make you feel relax & good. Surely, I'm gonna pick you up at your hotel on time.
---
Meeting Point
Hotel Pickup
- Hotel Pickup in Bangkok Area
---
All Countries
All Countries
New Zealand (2)

Sal P.
New Zealand
|
October 9, 2018
Excellent Bangkok Guide
I have done other Bangkok tours, but Sirikorn certainly stands over all. He is very efficient and delivers a very personalised and flexible tour. I told him of some things I would like to do as well and he incorporated them in nicely. Nothing seemed a bother. We remained at a very nice pace throughout the day, no rushing around..just perfect! Sirikorn has wonderful travel stories and hope's some day to visit New Zealand. Although our tour was only meant to be a certain amount of hours, Sirikorn did not bother once about the time. My time went hours over, but he wanted me to experience as much as I could in one day. I highly recommend Sirikorn to show anyone around Bangkok. I shall contact him when I return and organise a tour more further afield. Thank you Sirikorn!

Sal P.
New Zealand
|
October 9, 2018

Robert D.
New Zealand
|
March 22, 2017
awesome Bangkok experience
Sirikorn is a very friendly person who went out of his way to ensure good communication at all times with us before-during and even after the tour. He is very flexible and extremely helpful to allow us the experience in Bangkok that we wanted. He took us to places which we would never have gotten to see otherwise, and we thoroughly enjoyed his company.
We recommend to anyone wishing to spend a day in Bangkok as a local does - to hire Sirikorn.

Robert D.
New Zealand
|
March 22, 2017
+ 1 more travelers have enjoyed
the local experience with Sirikorn