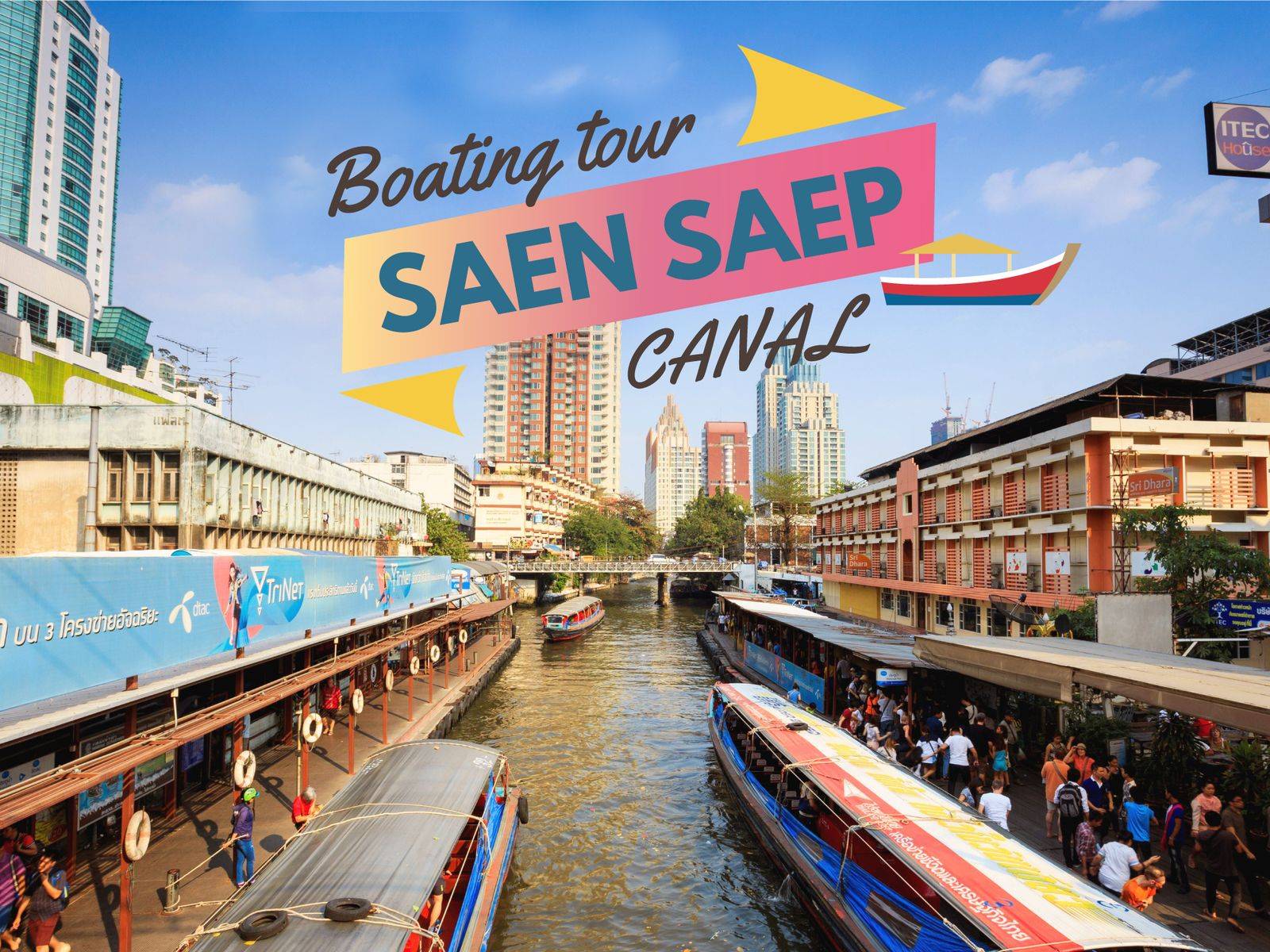 Experience the Local Commuting Boat in Khlong Saen Saep Canal
---
Dear all travellers! This boating tour will enable you to see the local way of commuting, starting from Kwan Riam Floating Market then headed towards the inner city. Trust me, you have never seen anything like this before!
---
itinerary
09:00
Meet up at hotel lobby (in Bangkok area)
09:15
Take the boat to Kwan Riam floating market (weekend only). There are many street food all around. Have a breakfast/take the photos/meet local & etc.(its open just weekend.but,i can bring u guys to real original thais comunity around countryside of Bangkok
10:45
Thai handmade & Thai Massages learning Centre. Walk through & take the boat to the next stop about 25 min.
11:45
Arrive at Asok pier, walking distant to Terminal21 abt 10-15 min. for lunch time or shopping. Then back to the pier and move to next stop!
13:00
Pratunam Downtown city tour. (Snacks time light meal or shopping)

14:15
Bobae Tower (retail & very cheap clothes & any things shopping areas)
&then,Take da Tuk Tuk to another place.
15:00
Sampeng Maket Or another maket around China town Yaowarat.
Take a look around/Have a dinner/Shoping meetup travellers friend from Around The world.&then, take da Tuk Tuk to next Station.
17:00
Panfah pier.
walk to Wat-Sraket & going up to The Golden Mt. on the top & u can see the panorama views around bangkok!
Then,walk to Banbatr Area.They hv thai real Handcraft products to hv a look & enjoyed to thai unique art & cultural.
17:15
Walk to the Panfah pier & take u guys back to hotel or we can go for meetup party & hv a dinner together all around.
---
Trip Conditions
Vegetarian Food Available
Physical Strength Required
---
Price Conditions
Transportation fares are included.
Admission fees are included.
More details about price conditions
---
FAQs
Why this trip?
Because i think this trip will make you really excited & with my very good service will make u guys know about Bangkok history get to live and see the true Thai culture.
How local is it?
The Saen Saep canal was built by the order of King Rama III during the conflict between Siam and Annam about Cambodia. Now it becomes one of the main means of transportation for the Bangkoker to commute each day avoiding the traffic!
What makes it unique?
It's a mixture of adventure and relaxation; city exploration & massage!
Things to prepare for the trip
-
---
Meeting Point
Hotel Pickup
- Hotel Pickup in Bangkok Area
---
By Country
New Zealand
awesome Bangkok experience
Sirikorn is a very friendly person who went out of his way to ensure good communication at all times with us before-during and even after the tour. He is very flexible and extremely helpful to allow us the experience in Bangkok that we wanted. He took us to places which we would never have gotten to see otherwise, and we thoroughly enjoyed his company.
We recommend to anyone wishing to spend a day in Bangkok as a local does - to hire Sirikorn.

Robert D.
New Zealand
|
March 22, 2017
+ 1 more travelers have enjoyed
the local experience with Sirikorn
---
Total
100% Satisfaction guaranteed